TIP 1 – How often do you tell the woman you desire that she is beautiful? You are beautiful. It's the other three little words you really can't do without. Of course you need to mean it otherwise you would just be being weird. But not to say it when you are thinking it is also madness.
TIP 2 – Look into her deep and meaningful eyes when she is talking with you. Nothing is sexier than you giving her your undivided attention and nothing is more likely to wind her up than not to look at her when she is talking to you. It's the very first step in foreplay so make full use of it.
TIP 3 – Very few Lotharios get by without having some natty dance moves. If you are too old to get "down" with the young things and you are not Fred Astaire, then get yourself to waltzing or tango classes. Taking that beautiful girl for a spin around the floor, across the bathroom or on the beach will go a long way to making her dance between the sheets.
TIP 4 – When it comes to buying lingerie go over the top sexy. She'll tell you you are buying it for your own dirty reasons but ignore that. She will soon enough be trying them on in front of her mirror. It's a present that she'll love and that also gives her the big message that you see her as a hot sex goddess who can carry off wearing the finest in french undergarments. If you are in Sydney drop into www.elegantlyscant.com In Melbourne try Agent Provocateur.
TIP 5 – You can't go wrong with a sunset picnic. Australia is blessed with gorgeous beaches designed just for that very event. Combine it with a bottle of Verve Cliquot, some peaches and a memorized Shakespeare sonnet and she will be putty in your hands.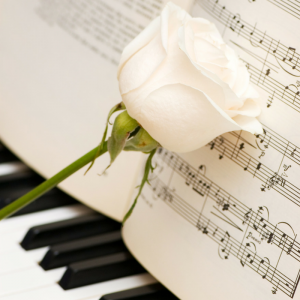 TIP 6 – Combine your astonishing skills with the cocktail shaker with a perfectly drawn bath and maybe a little Mozart for the beginning of a perfect night in. For a great Margarita recipe click here.
TIP 7 – Fill a bowl with romantic ideas. Let her pick one out with her eyes closed. Ideas like… Ask her to put on the shirt you're wearing…Feed each other grapes with your eyes closed… Undress each other one handed.
TIP 8 – Do something on a date that you rarely do. Go to the zoo. Go to the park and feed the ducks, go to the observatory, take the open topped tourist bus…in an ironic sort of way.
TIP 9 – Every girl wants her man to believe she's No. 1. Compliment her on her style, her unique beauty, her individuality. Make her feel like the goddess she really is. Pick her a flower from the garden, make her breakfast in bed, etc.
TIP 10 – Talk about sex. Conversations about love may be one of the best aphrodisiacs.