This month the beautiful escorts at Crown did their very own straw pole on the 10 sexiest films ever. Here's the list in no particular order of the most popular films of the girls. We had to leave out some classics and a few that were just too naughty even to mention but here is an absolute must watch list for all those who love the sexy and the erotic on the silver screen. Enjoy.
1. Basic Instinct (1992)
An absolute classic from master film maker Paul Verhoeven. Sharon Stone turns in a blinding performance as Catherine Trammel the bisexual blonde wielding an ice-pick. It can't be overstated what an impact it had on contemporary culture at the time due to the unforgettable scene where Stone flashes her her private parts to a roomful of entranced cops.
2. Betty Blue (1986)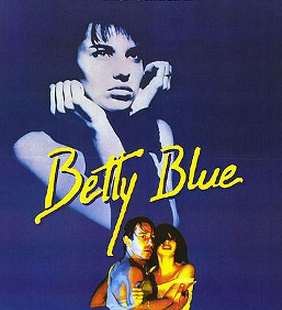 Pure French, sultry, seduction, sauce and sexiness – a delicious journey of a self-destructive relationship between a young woman (Beatrice Dalle) and her lover (Jean-Hugues Anglade) Little is left to the imagination.
3. The Wolf of Wall Street (2013)
A dominatrix removing a candle out of Leo's ass? The butler's gay orgy in his apartment? But the one that best captures the spirit of the film occurs at its midway point, when Belfort is seen having rough sex with his second wife, played by fetching Aussie newcomer Margot Robbie, on top of a gigantic bed stacked with money.
4. Emmanuelle (1974)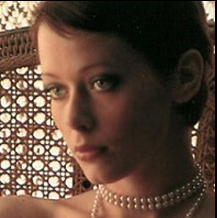 This was the first of a long series of classic French soft-core films about the awakening of a suppressed, sexually-curious female played by Sylvia Kristel. Shot in various erotic locations, the films pushed the boundaries of what was then acceptable on screen, with ground-breaking sex scenes and everything from skinny-dipping, masturbation, the "Mile High Club", rape, and a scene in which a dancer lights a cigarette and puffs it with her vagina. Nuff said.
5. Eyes Wide Shut (1999)
Kubrick's last film starring Tom Cruise and Nicole Kidman like almost every Kubrick film has become a legend. Watch out for the massive masked orgy of an unnamed secret society. Classic.
6. Y Tu Mamá También (2001)
A coming-of-age drama, in which horny teenagers Diego Luna and Gael Garcia Bernal take a road trip with an older woman, Maribel Verdu, with whom they're both infatuated. The attraction culminates in a three-way sex scene that's as erotic as it is bold and uninhibited. Every lesbian double act should try it.
7. Don't Look Now (1973)
Nicolas Roeg's disturbing thriller is famous for its realistic and explicit sex scene between a Julie Christie and Donald Sutherland. With those two banging away at it se to a background of Venice, what's not to love.
8. 9 1/2 Weeks (1986)
A provocative and steamy erotic thriller about sexual obsession between stars Mickey Rourke and Kim Basinger. An absolute must see film for any working escorts and babes looking for insight into the erotic male mind.
9. Barbarella – (1968)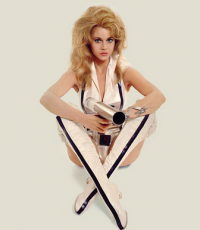 What is not to love about watching Jane Fonda frolic in various sexy space-age outfits? She even gets her kit off at one point. It's a wildly entertaining film and pure eye candy with a tasteful soft-porn edge. It's unintentionally tongue-in-cheek angle gives this wonderful film rightful place on the Crown Escorts 10 Sexiest Films List.
10. Last Tango in Paris – Review (1972)
Inspired by the raw art of British painter Francis Bacon, Bernardo Bertolucci tells the tale of a young girl in Paris who has a sordid affair with dirty old Marlon Brando. Last Tango in Paris was highly controversial when it first came out and was considered obscene by many and the most erotic movie ever made by quite a few others. It's as powerful now as it was back in 1972. Definitely on the edge of acceptability but still a classic.