Sydney is one of the world's legendary cities – the harbour, the bridge, the opera house are familiar icons to people from Timbuktu to Patagonia. What is not so well known is that Sydney is a city where you can legally share time with a sexy private escort to personally enhance your experience of the city's delights.
Whether you are flying in for the day or are here for a week or two, Sydney escorts can be booked for your delectation. You can be assured that Sydney's famous hospitality will mean that your needs are fully attended to whether you are having fun exploring the city or spending more intimate time at your hotel.
So here is the Crown escorts guide to Sydney's sexiest top hotel hideouts.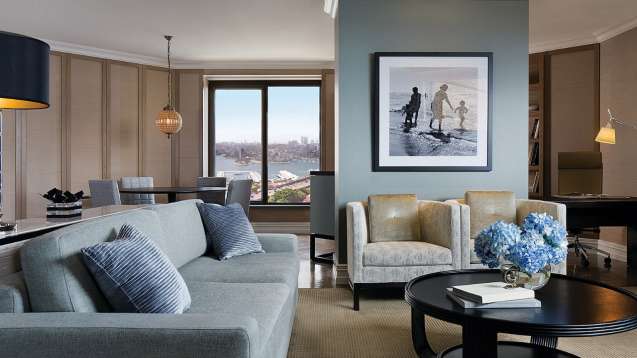 FOUR SEASONS HOTEL SYDNEY
199 George St, Sydney NSW 2000, Australia
A fabulous location at the bustling Circular Quay, the Four Seasons is easy walking distance to many fine restaurants. You are moments from the Rocks, Sydney's historic area with its weekend street market. Best of all is the boardwalk which leads to the Sydney Opera House.
A Harbour junior suite, with its floor-to-ceiling windows, and you actually get dramatic panoramic views of the harbour is the perfect place to shimmy up against a beautiful woman. There are several restaurants that can set the stage for a romantic date: The Woods, The Cabana, and Bar GRAIN, which sets itself apart from other bars with its excellent selection of whiskey.

HILTON SYDNEY
488 George St, Sydney, NSW
The Hilton is located in mid town right opposite the glorious Queen Victoria Building – Sydney's premiere shopping experience. There are no harbour views from the Hilton but that is more than made up for through incredibly luxurious interiors and a sense of style and cool.
The four-story lobby has one of the best atmosphere's of any city space and a great place to hang out when you have beautiful company.
Crown escorts highly recommend the master suite with its giant bed and dual bathtub. Why not order up a unique oil and aromatherapy love potion from the in-house Bath Masters team. Yes, we know….bath masters…how did we ever manage without them. Bubble up and slip into the arms of a loving Crown escort.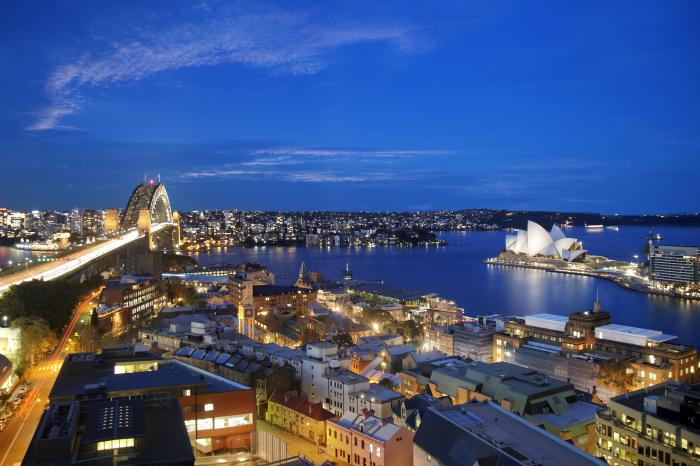 SHANGRI-LA HOTEL
176 Cumberland Street,The Rocks, Sydney, NSW
No where has more romantic and impressive views than the Shangri-la. Sydney Harbour at night is stunning with boat lights and stars dancing across the water – and then of course the absolute best views of the cultural icon that is the Sydney Opera House.
Perhaps you could start the evening sipping cocktails at the Blu Bar with the city stretched out below you. And Crown can't recommend highly enough a romantic dinner at the Altitude Restaurant with yet more stunning views of the harbour.You certainly will have set the mood for the night ahead, where you can retire to the fabulous bedrooms with their giant beds and luxurious marbled bathrooms. Enjoy.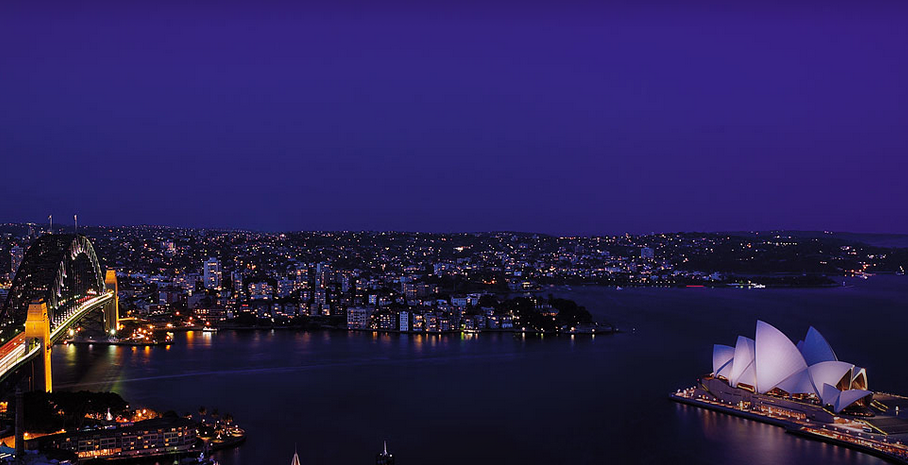 HOTEL INTERCONTINENTAL SYDNEY
117 Macquarie St, Sydney NSW
After a day's business or sight seeing what could be more delicious than a dip in the pool on the 31st floor of Sydney's Hotel Intercontinental with it's stunning views of Sydney Harbour.
This wonderful five-star, multi-award winning hotel is a perfect blend of style and history. The hotel was built on the site of the first Government House and retains the 1851 façade of the Treasury Building. In the bedrooms you'll find luxury and comfort, with generous bathtubs and beds that will perfectly suit a gentleman and his escort.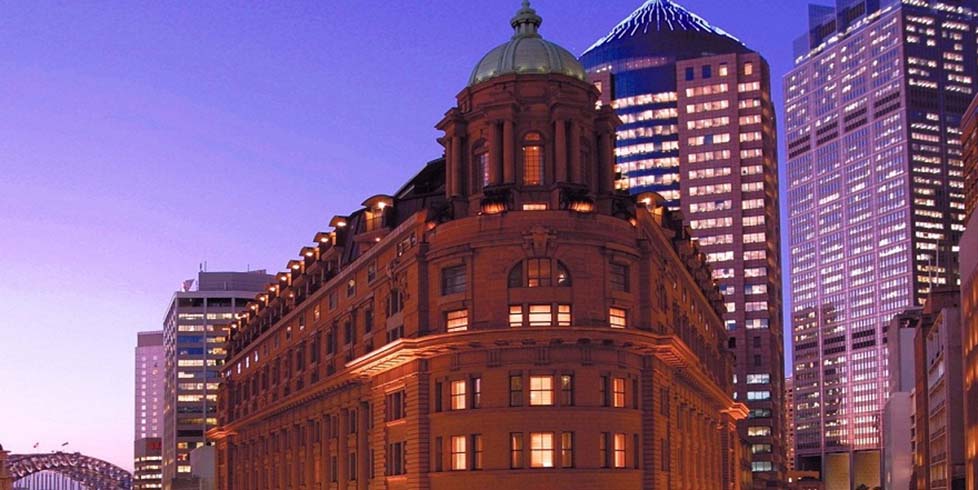 RADISSON BLU PLAZA HOTEL SYDNEY
27 O'Connell Street, 2000, Sydney, NSW
The Radisson is the choice for the history buff. If you want to feel like you are in a European club or a city mansion then the Radisson is for you. Combining historic 1850s architecture with luxurious modern amenities you will find a world of elegance. Dedicated staff will attend to your every wish and whim.
There is a quality restaurant offering European-influenced Australian cuisine.
There's an indoor swimming pool, or you can relax in your own private extra-deep bathtubs – definitely room for two.