Last year we dumped 8 classic novels on the crimson silk-sheeted bed of our Madame Olivia and asked her to review them for you – so after many long nights she returned the books, somewhat dog-eared and sticky.
Introducing the Crown Escorts Guide to the 8 best erotic books in no particular order. 
Sappho: A New Translation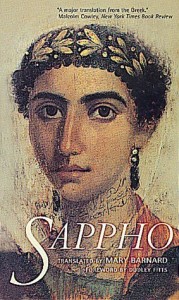 The Ancient Greek lyric poet, Sappho, was consider by the Greeks to be their greatest lyric post. The hundred odd poems and fragments in this outstanding translation constitute virtually all of Sappho's surviving works. Mary Barnard brings every line to life in a lean, incisive, direct translation. I for one was transported to the Isle of Lesbos, surrounded by beautiful semi-naked babes, drinking fine wine poured from greek vases and listening to Sappho, who is also thought to have been a performer with voice and lyre, filling my blood with lines of love and desire…. but then that's just me.
"Once again love drives me on, that loosener of limbs, bittersweet creature against which nothing can be done."