Crown Escorts top 5 sex tips for men to bring maximum satisfaction to your partner.
Hiring a top class Australian escort is a great luxury and an opportunity to really go to town and enjoy yourself.  Our top 5 sex tips for men will get you well on the way to a hot and sexy time every time. That's the point right?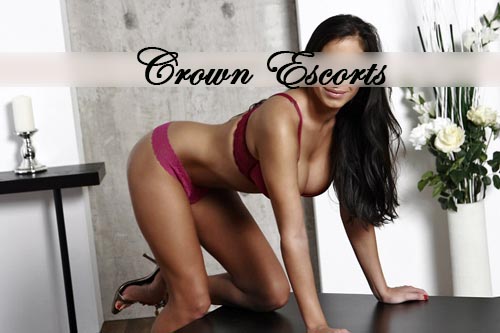 Girls won't usually tell you what's going on during the act, so you will need to master her body language. Pay attention to the details as well as the big picture. I'm assuming here that you have already had a good build up of foreplay to get her in the mood – you should at this stage have built anticipation and longing, in preparation of a strong finish.
A women's sexual world is largely going on inside her head. Girls easily switch from teetering on the brink to flat-lining within seconds. It's your job to be aware of every moment along the way.
Try not to get over excited yourself while things are in the early stages. Obviously you can't time it right every time, but for great sex, .timing is everything
Always Give your Best Performance
If you are looking to get the best from a Crown Escort, your wife or girlfriend or a one night stand, always give your best possible performance. You are worth nothing less. Every girl deserves the best you have to offer.
It is not only a matter of respect, but girls talk and word will quickly get around about your performance. (Though you can be assured of discretion with a Crown Escort)
Being in Control
As well as emotional control, you need to retain control of the physical. Setting to on a pillow-laden bed will give you the freedom to get quite physical with your escort without either of you getting hurt. It can be a great sense of freedom for both of you to be able to switch and change positions quickly and in comfort as the mood takes you both.
It is an almost universal truth that most men could always orgasm before the woman if they needed to. The trick is delaying it in order to give her (and you) the best satisfaction possible. Use position changes to move the action around in order to keep control of the climax. Failing that you can always do your 17 times table in your head – it's a fail-proof distraction.
It's wise to remember that if she's in bed with you then she wants to get everything you have to offer – so give it to her.
The Erotic Tool Box
The spice of life is variety, so you need to be creative – mix it up in the bedroom. Surprise will keep her anticipation alive and will increase the impact of your actions.
Eyes, hands, lips, teeth and tongue are your key tools – use them all with imagination and you will increase the overall pleasure and joy of the occasion. Objects are good fun too. Ask her what she likes – tell her what you like.
If it's your first time with a particular girl then there is the scatter-gun option. Try everything and see what she likes and responds too.
Get Kinky
Being the best lay she's ever had involves discovering her particular kinks and exploring them with her. Be warned that going too far will work against the operation so always take time and care and make sure she is 100% with you all the way.
Start small and work your way up, begin with spanking, biting, hair pulling, dirty talk and back scratching. But never forget it is play not violence.
There is really no correct way to enjoy kink and sex. There are some things that are clearly wrong, but as long as you are being safe, consensual, and everyone involved is happy and pleased, you can have an awful lot of fun together.  You're aim is to be the best lay she's ever had – that does not include physical or emotional scars.
Gentle introduction of new kinks can be a huge turn on which brings us once again back to the importance of imagination in the art of love making.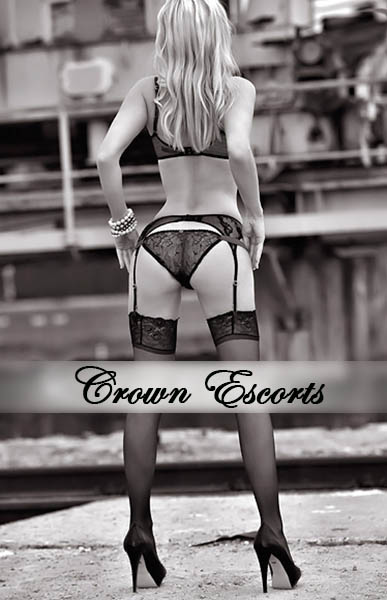 Dirty Talk
We vox-popped the Crown Escorts and had the same answer every time; a guy who is completely silent while making love is a complete turnoff. So why are so many guys silent in the act? Anna Lise thinks it's because they trained themselves to be silent after years of covert auto-eroticism. Celine thinks it's because they are worried about sounding foolish.
But for great sex it is important to be working as many senses as you can at the same time. So, man up, and stop worrying about sounding foolish. If all you can muster is a few grunts and "ohh yeah's" that's better than nothing. This is not a poetry recital, we're just looking to fill the silence.
Talking dirty – the simple tip here is to just tell her what you're thinking, what you're enjoying and what you want her to do. That way you skip creativity to a degree by just being honest:
"God you look sexy like that"
"I love how wet you are"
"Sit on me; I want to see those beautiful breasts"
This is the beginners end of talking dirty but you will be surprised at the wonders even this mild dirty talking can do for a session. And never forget to tell her how beautiful she is – that can never be said to often.
A Strong Finish
The single most important moment of passionate love-making is your finish. If you can pull off a simultaneous then we salute you. If you realise that you are just going it alone this time then be gracious by showing your lover just how pleased you really are. She's not telepathic so you need to say something at or just after that let's her know not just how amazing it was but that it was amazing because of her.
But you need to show as well as tell, so that means complete attention to her afterwards, lots of touching and lots of eye contact. Be sure to make some sort of noise or if you're the silent type go with a classic "That was amazing!" Just say it enthusiastically – to the point that she believes it.
As long as you always put on your best show, and you follow these top 5 sex tips for men, then you should have a great time and hopefully a chance to do it with her all over again – practice makes perfect after all.